315 HDPE Electrofusion Welding Machine/HDPE Pipe Fitting Welding Machine/Hot Melt Butt Fusion Welding Machine/Electro Fuison Welding Machine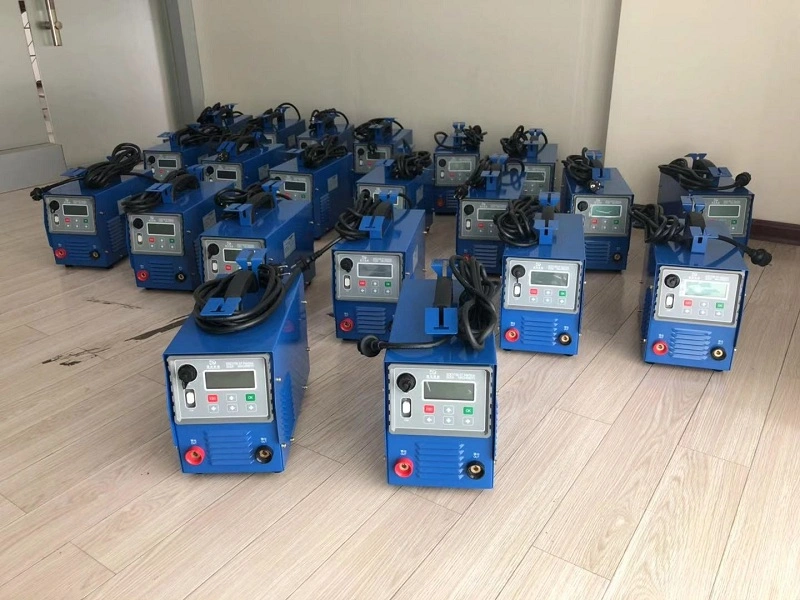 ======Product Description
Electrofusion welding machine is suitable for connecting PE pipes and fittingswith coupling which are used for gas and water supply
Some Features.
1.Design and according to ISO12176 electro-fusion welder international standard.
2.High lever MCU is used as control core, equipped with LCD display, all welding parameters could be displayed.
3.Light weight, easy operation.
4.By real-time monitoring weld status, abnormal welding process could be terminated in short time.
5.Built in memory, can record more than 500 welding records.
6.Welding records could be download to USB flash disk via USB interface.(Optional Function)
7.Welding wiring is easy and simple to avoid wiring error.
8.Welding parameters input modes:(1)Manually Set;(2) Read in by bar code scanner.
=====Specification
| | |
| --- | --- |
| Model | SDE315B |
| Welding Range(mm) | 20-315mm |
| Input Voltage(V) | AC 220V |
| Output Power(KW) | 3.5KW |
| Output Voltage(V) | 120V |
| CONTRO Mode | Constant Current/Constant Voltage |
| Weight(KG) | 15 |
=====More Pictures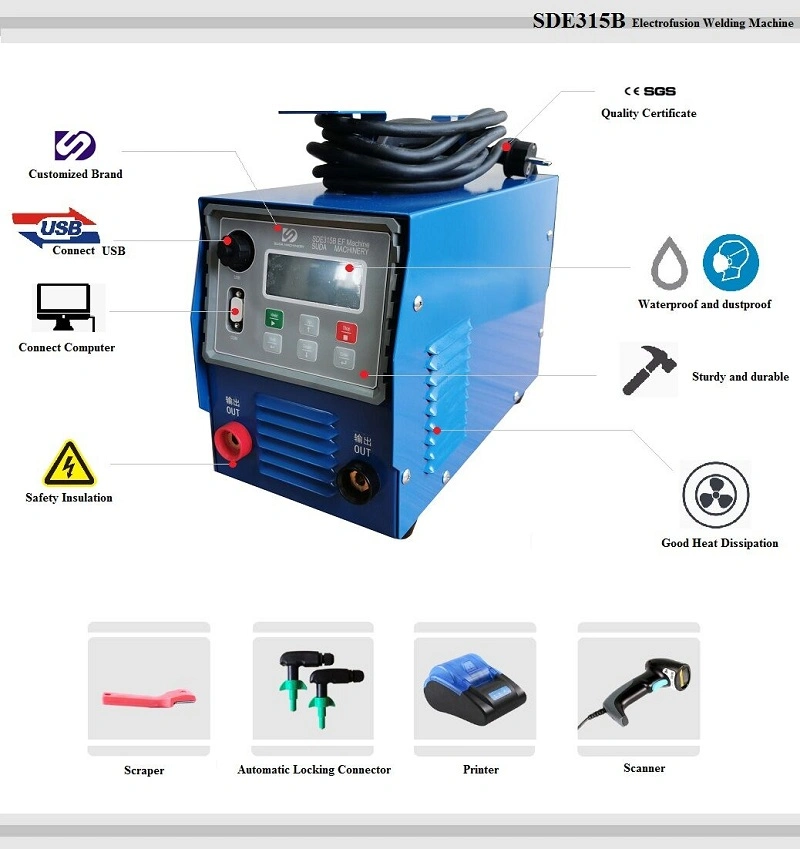 1. The shell of 315 electrofusion welding machine extension is water-proof.

2. Our welding heads are adjustable, that means whatever your fittings is 4.0, 4.7, 5.0mm, in our machine, only need one welding heads can finish welding.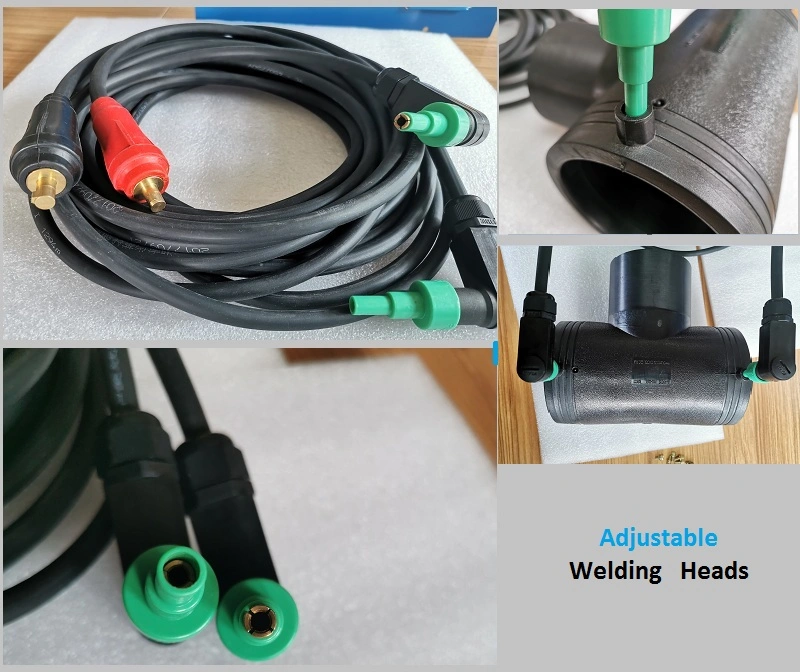 3. The power cable is thicker and the machine is stable.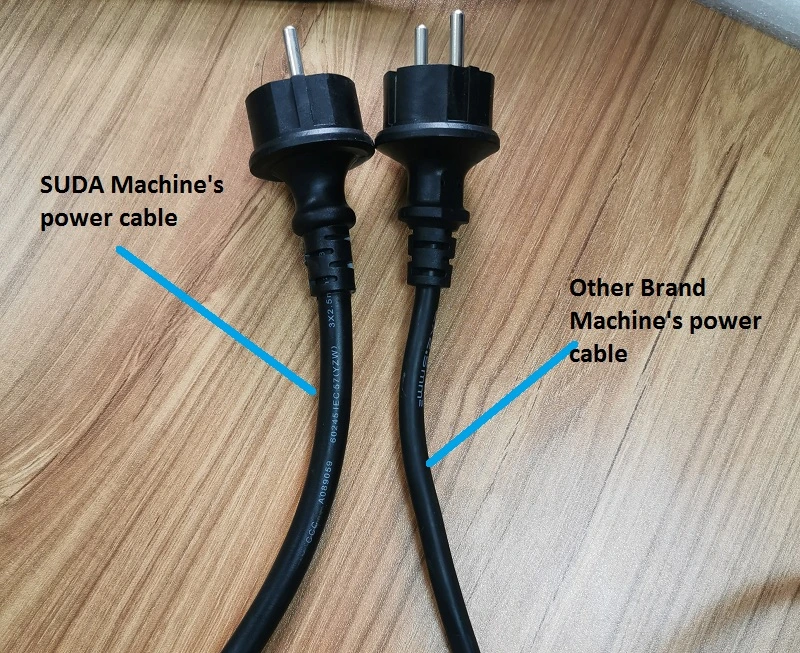 4.Machine internal overview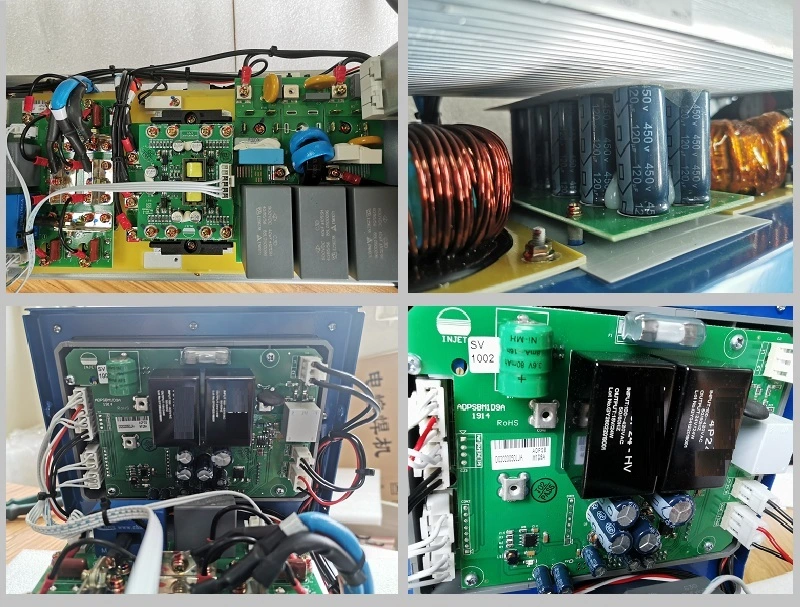 Packing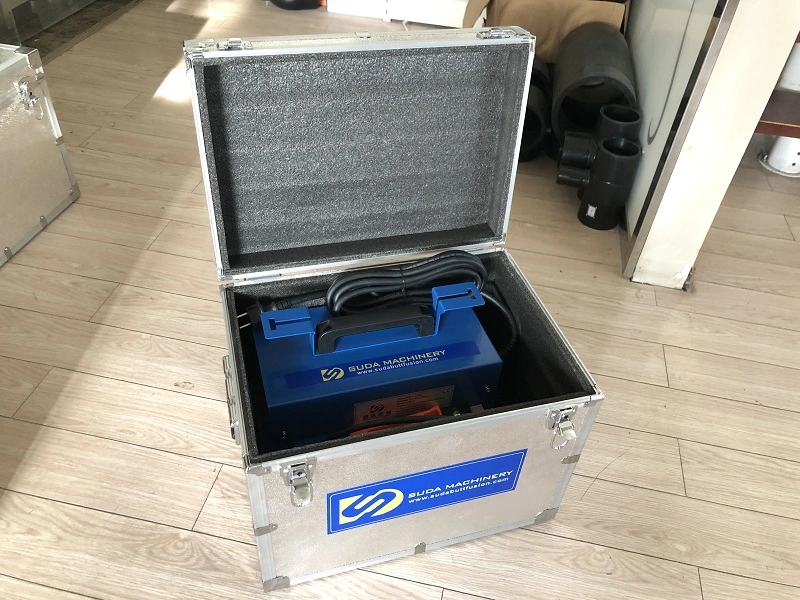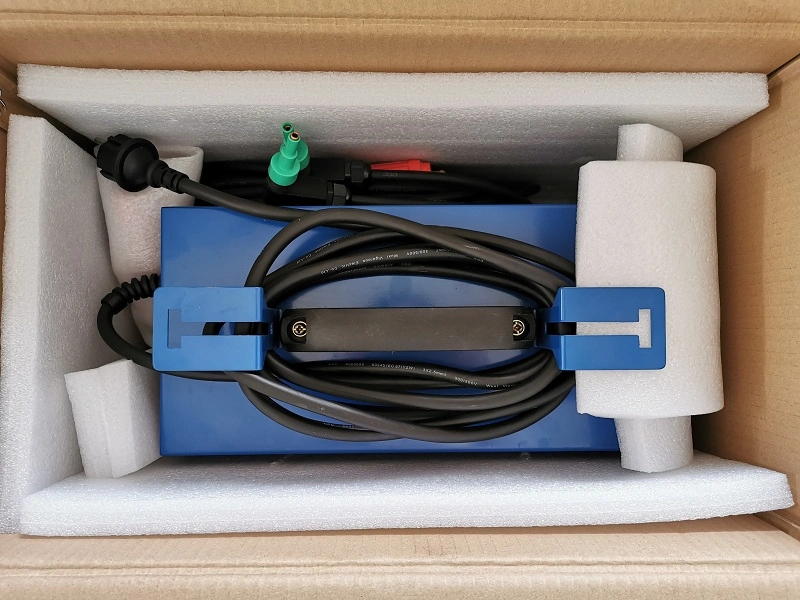 More Products