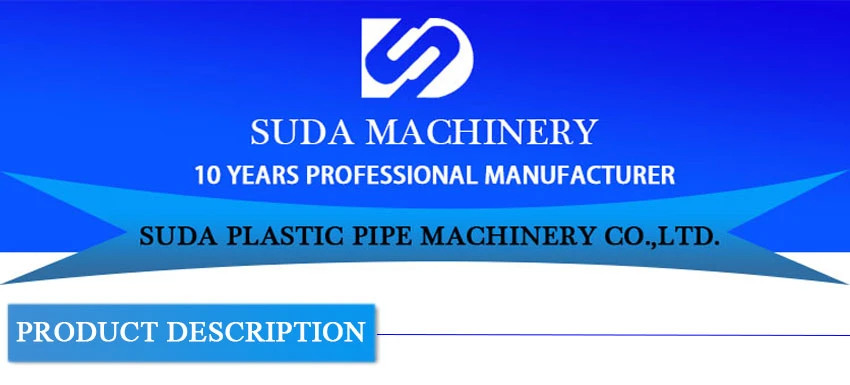 SUD 90mm-315mm HDPE Butt Fusion Welding Machine For Pipe
Brief:
Suitable for welding of plastic pipes and fittings made from PE, PP & PVDF.
Be made of Aluminum material.
Consists of Planning Tool, Heating Plate, Basic Frame, Hydraulic Unit and Support.
Feature:
1. Removable PTFE coated heating plate with separate temperature control system.
2. Electric Planning Tool with reversible double cutting edge blades.
3. Hydraulic Unit provides welding machine with compressing power.
4. Be made of Aluminum material.
5. Low starting pressure ensures reliable welding quality of small pipes.
6. Temperature Controller and Timer, easy to know the exact time and temperature.
SUD315H Specification
Model
SUD315H
Welding Range(mm)
90 110 125 140 160 180 200 225 250 280 315
Heating Plate Max.Temp.
270ºC
Temp.Deviation in Surface
≤±5ºC
Working Voltage
220V 50HZ
Heating Plate Power
3.5KW
Planning Tool Power
1.1KW
Hydraulic Unit Power
0.75KW
Total Power
5.35KW
Pressure Adjustable Ranges
0-6.3Mpa
Weight
230KG
Packing
Wooden Box
2Wooden Boxes
Volume
1.0CBM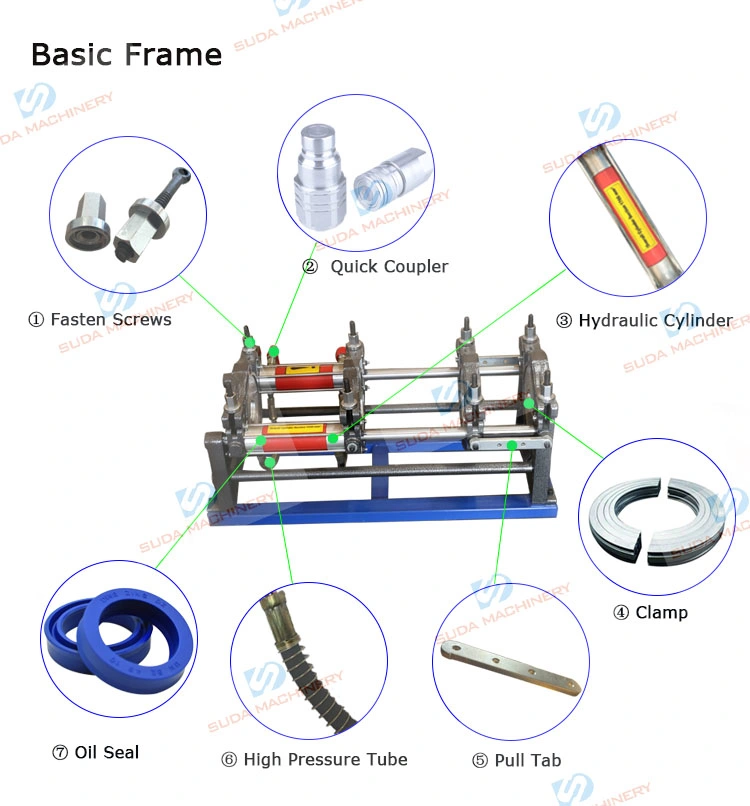 1. Fasten Screws: aluminum alloy, corrosion-resistant, belonging to consumables (give 2 for free)
2. Quick Coupler: CE certification, using flat type, good sealing( Others use notched joints, easy to leak oil), insulating material, use safety;
3. Hydraulic Cylinder: aluminum alloy material, anti-oxidation, anti-corrosion, can withstand high pressure, with warning signs, use safety
4. Clamp: 4 cm clamp, aluminum alloy material, anti-corrosion, long service life, stable fastening, precision grinding, positioning pipe is accurate, easy to operate, clamps can be disassembled to handle different specifications of pipe fittings
5. Pull Tab: thick, chrome-plated, no rust, improve stability
6. High-pressure Tubing: high-quality material, oil-resistant and high-temperature resistant, anti-aging, soft and flexible, weather resistant, not hard in winter,
external sleeve has a telescopic spring to protect it
7. Oil Seal: durable, quality guaranteed, good sealing, fine polishing, smooth surface, no burrs, accurate size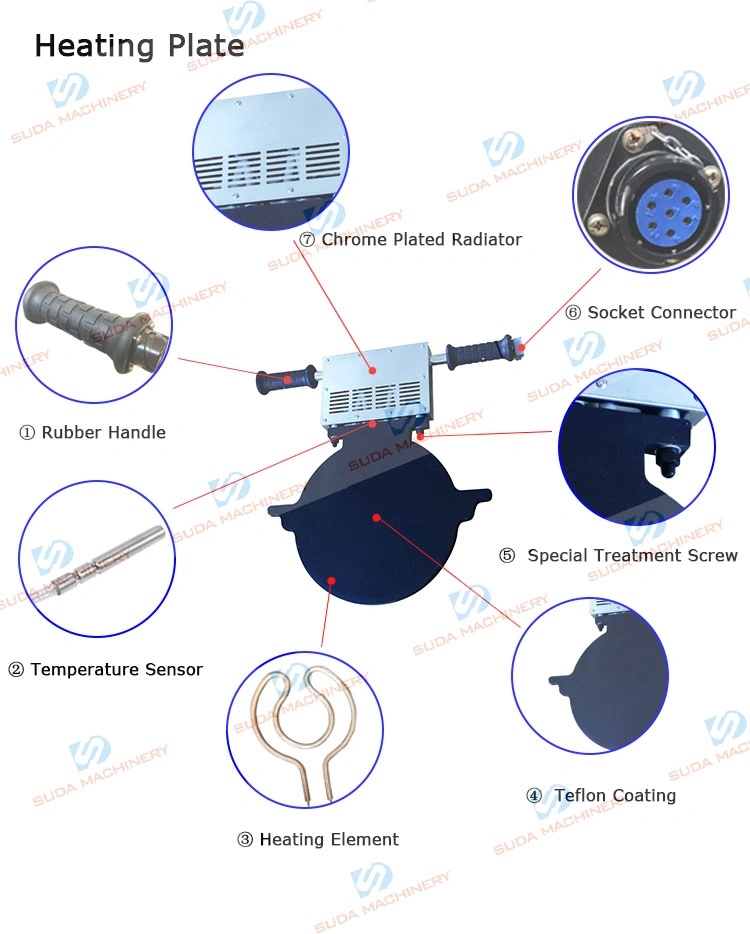 1. Rubber Handle: Made of high quality rubber material (others rubber handles are hard and easy to break)
2. Temperature Sensor: Wuxi Sole temperature sensor (others are thinner and more susceptible to damage);
3. Heating Element: Jiangsu Brand, long service life
4. Teflon Coating: imported Japanese Daikin Brand (Teflon)
5. Special Treatment Screws: anti-corrosion
6. Socket Connector: Brand: Hualun. High-quality material, insulation and flame retardant, CE certification, can quickly connect the interface (others use the connector which internal plug is threaded, can not be quickly connected, and is easy to damage)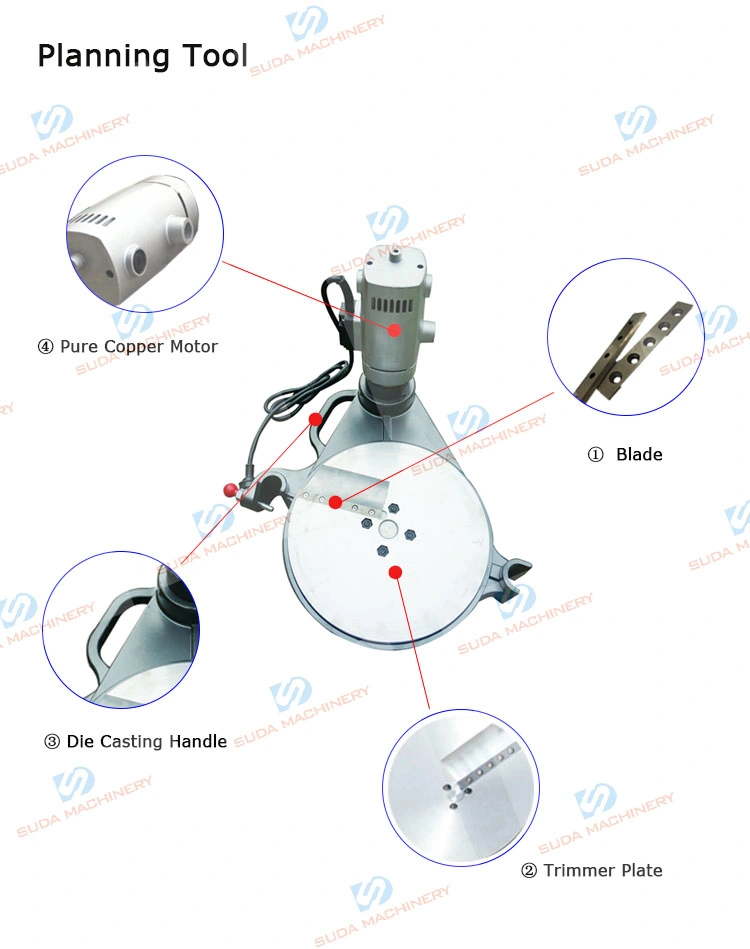 1. Blade: Carbon steel, strong and durable, double-edged edge, sharp blade, flattened pipe, and give a pair of blades for free
2. Trimmer Plate: The trimmer plate is made of aluminum, by die casting, the surface becomes smooth, durable and anti-corrosion.
3. Die Casting Handle: Through the overall die casting, the handle is integrated with the basic frame and is more sturdy.
4. Pure Copper Motor: pure copper material(others are made of aluminum, easy to be burnt ),the outer casing is made of aluminum, impact resistant.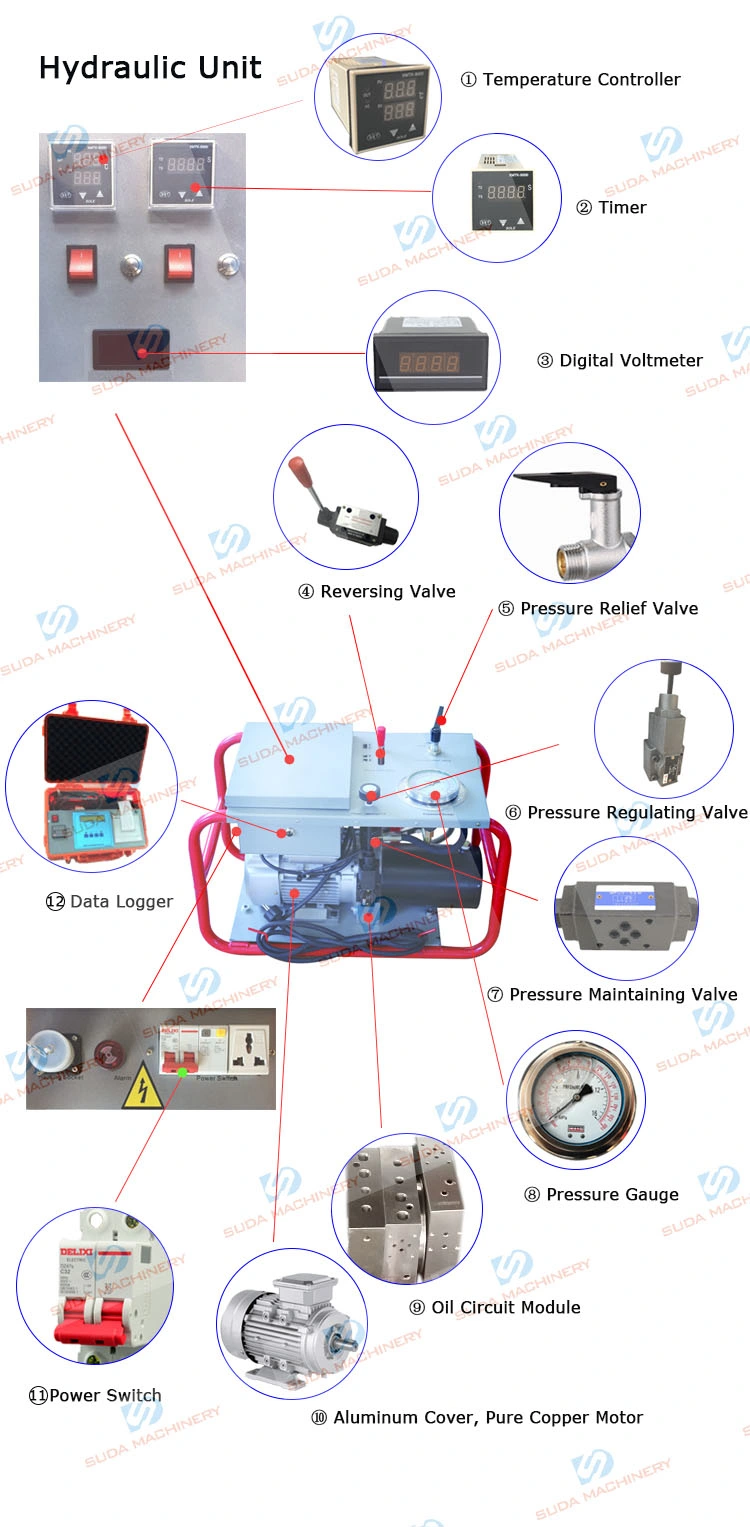 1. Temperature Controller,
2. Timer: quality assurance, CE certification, (Sole) brand.
3. Digital Voltmeter: high measurement accuracy, digital display
4. Reversing Valve,
5. Pressure Regulating Valve,
6. Pressure Relief Valve ,
7. Pressure Maintaining Valve are all CE certified, with high stability and long service life;
8. Pressure Gauge: sustainable pressure holding, sturdy and durable, good performance, pressure 0-16MPa, far exceeds the range of others (0-10MPa);
9. Oil Circuit Module: the material is aluminum, corrosion resistant, good circulation, light weight and long service life
10. Aluminum Cover,Pure Copper Motor: internal pure copper coil, energy-saving and durable, good stability, the shell is made of aluminum, impact resistant;
11. Power Switch:Using the high quality switch of Delixi brand, the workmanship and performance are good, and the product quality meets European standards;
12. Data Logger: The hydraulic machine can be connected to the data logger. It is completely researched and manufactured in Thailand and exported to all the world, which keeps our data logger have the highest quality and best service in the same industry.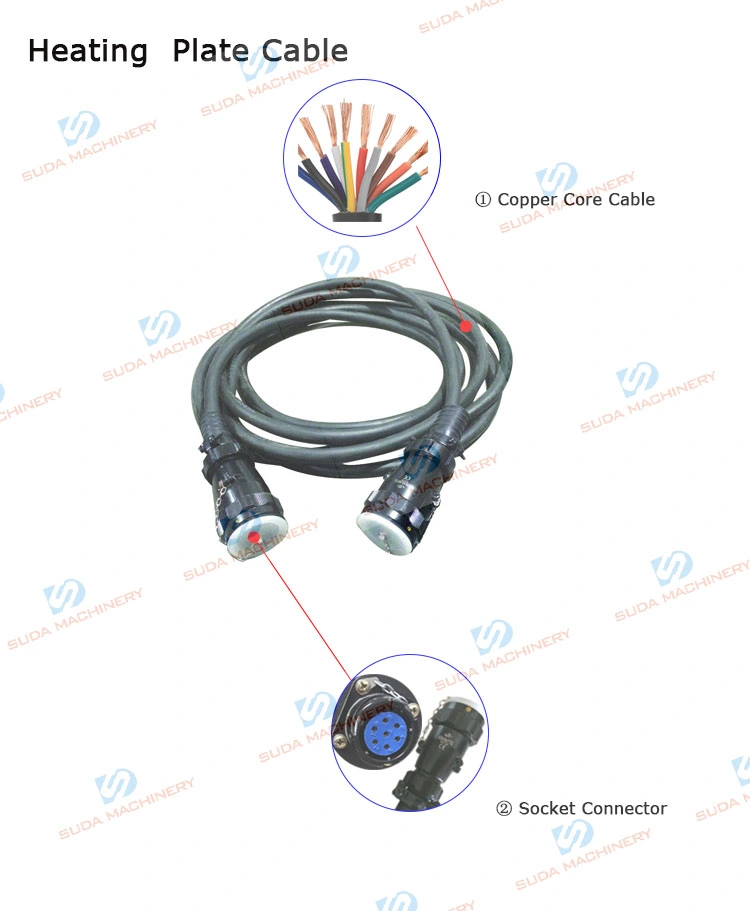 1. Copper Core Cable : High quality copper core cable, low resistivity, good ductility and long service life;
2. Socket Connector : Brand: Hualun. High-quality material, insulation and flame retardant ,CE certification , can quickly connect the interface (others use the connector which internal plug is threaded , can not be quickly connected , and is easy to damage)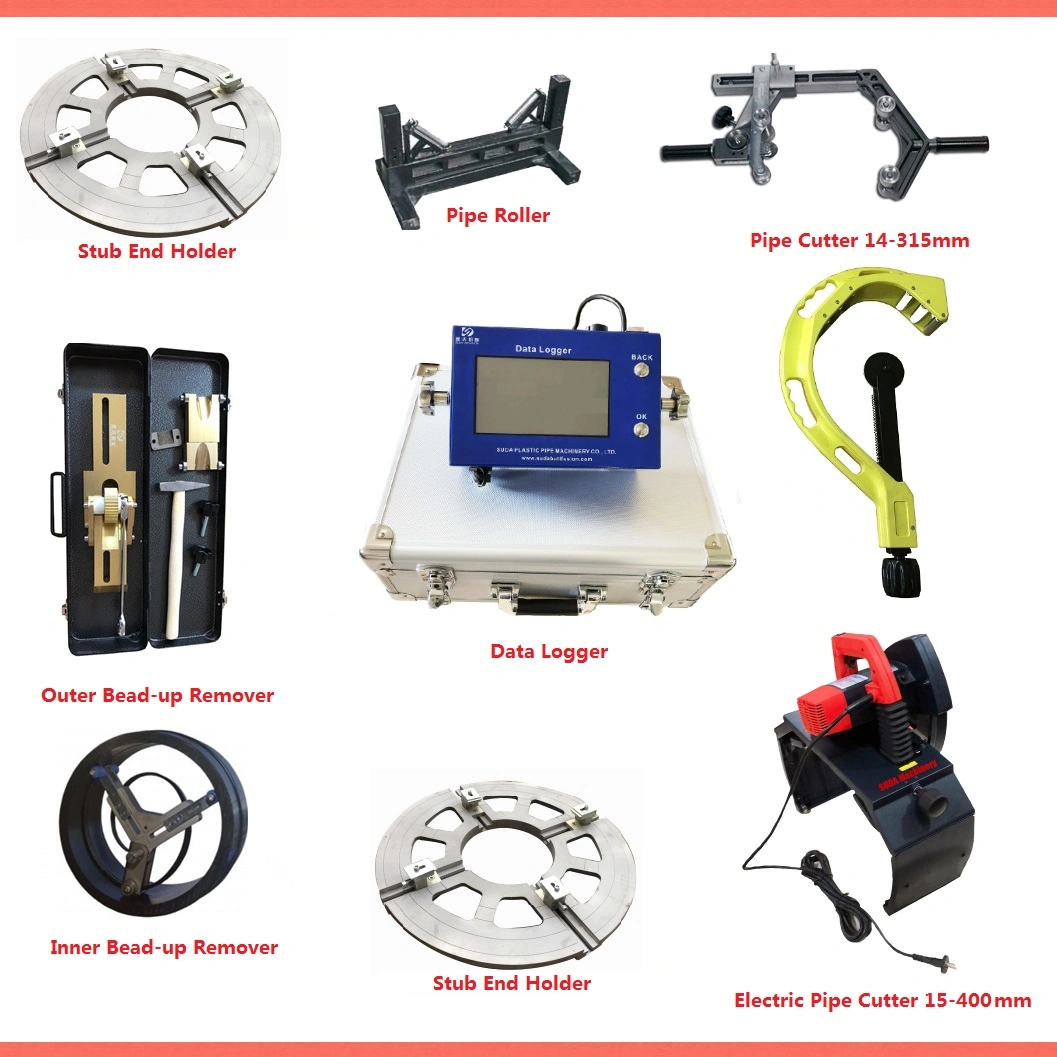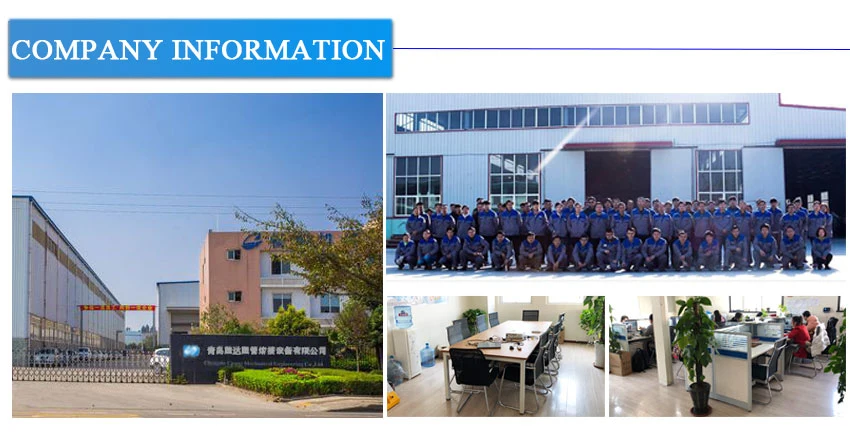 SUDA PLASTIC PIPE MACHINERY CO.,LTD. Is a professional manufacturer in China. Years of experience in producing and research, we can supply the best quality machines to all the customers.
Our products including: Hydraulic Butt Fusion Machines, Manual Butt Fusion Machines, Workshop Fitting Machines, Workshop Cutting Machines, Electrofusion Machine, HDPE Fittings, Electrofusion Fittings, Plastic Sheet Butt Welding/Rolling/Bending Machines Etc.
Customers' biggest benefit is our goal, machine's quality is the life of our company. Many years of growth, we have our best partners in the world.
We have the certificate of ISO and CE approval. This ensures our machines have the highest quality, best service and reliable warranty.
We have the concept of "Customers First, Quality Foremost", we sincerely welcome all friends visit and co-operation.




Our Advantages
1.The main accessories of the welding machine are made by fully automatic aluminum casting. It is lighter, more solid and smooth than the machine made by sand-casting and steel-form technology.
2.Using static plastic-spraying process, colorful,smooth surface and not easy to be damaged.
3.The main accessories of the hydraulic station are imported overseas, which could reduces the maintence and extends the life of hydraulic station.
4.The package we use is fumigated cartons which has nice appearance and solid structure for convenient trasportation.